Our treatment services include: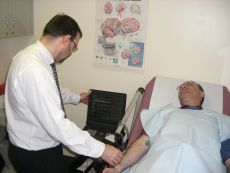 Initial evaluations and second opinions: our motto is "Dr. K will see you today" (most new patients are seen within ONE week).
We have internal medicine physician for all your general medical needs.
We provide psychological counseling and psychotherapy. Learn more here. 
Pharmacological management (medication adjustments)
Special pain management program (evaluations, medications, treatment)
Follow up care with up-to-date pharmacological (medication) management to control symptoms

Physical therapy services for patients with various pain symptoms
Evaluations of various sleep disorders (insomnia, sleep apnea, snoring, muscle jerks)
Initiation and management of CPAP machine (continuous positive airway pressure) for treatment of sleep apnea
Evaluation and management of seizure disorders/ epilepsy with follow up care (including state of the art diagnostic procedures, pre-surgical evaluations and Vagal Nerve Stimulator (VNS) management
You may find the list of accepted insurance plans here.
Also please feel free to browse pages on our website related to your specific condition that you will find on the left hand side. More information on how to schedule an appointment you will find on the contacts page.
CALL US NOW OR MAKE AN APPOINTMENT ONLINE USING PROVIDED LINK IN THE LEFT UPPER CORNER OF THE PAGE.